DINOSAURS ROCK® EXHIBITS & Prop Rental
Draw larger crowds to your special event than you've ever seen before. Our exhibits are like going to a real Museum with many Genuine Fossils, Gemstones and Ocean related specimens. Sorry – we do not bring costumes or puppets. We are the real thing! That's one of the reasons our company DINOSAURS ROCK® has been around for over 19-years now. We deliver to you much more than you would ever expect. Just take a look at a few of the Special Events we were part of below.  Call 1-845-368-3466
Draw larger crowds to your special event than you've ever seen before. Our exhibits are like going to a real Museum with many Genuine Fossils, Gemstones and Ocean related specimens. Sorry – we do not bring costumes or puppets. We are the real thing! That's one of the reasons our company DINOSAURS ROCK® has been around for over 17-years now. We deliver to you much more than you would ever expect. Just take a look at a few of the Special Events we were part of below
Bring Your Kids To Work Day at GOOGLE
GOOGLE Employees Building A Dinosaur
Kids Love Breaking Crystal Filled Geodes
Everyone Had A Great Time With DINOSAURS ROCK® at GOOGLE!!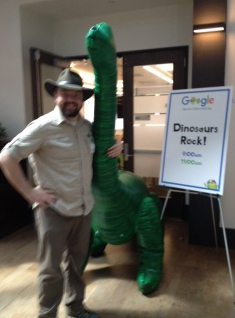 Drive Huge Traffic To Your Next Event
With over 5000 sq ft of jam packed displays, DINOSAURS ROCK® Exhibits will transform your space into a Real Museum with Fossil Digs, Gemstone Mining, & a really cool Retail Shop.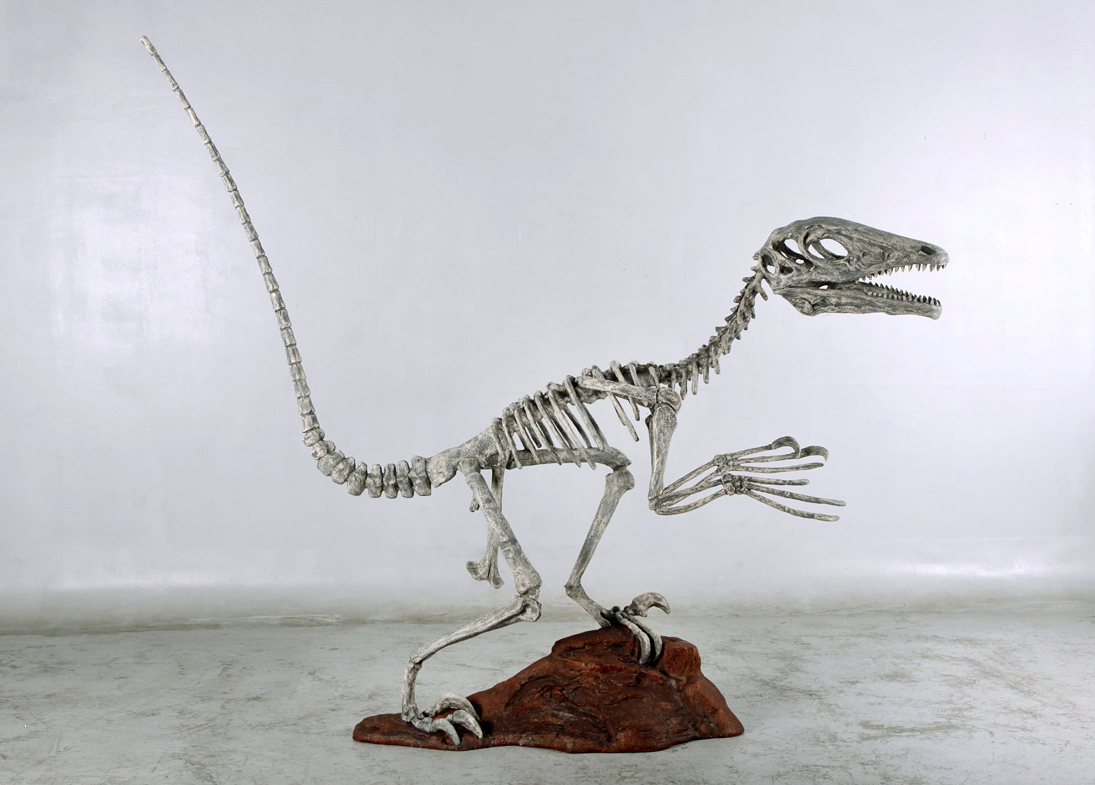 Thousands visited the DINOSAURS ROCK fair attraction & exhibit and over 800 students attended the DINOSAURS ROCK School Assembly at the 82nd annual Mountain State Forest Festival in Elkins, WV this past week. Students went on a real fossil dig, taking home specimens such as genuine dinosaur bone, shark teeth, ammonites and more. Visit
http://www.DinosaursRock.com
and
http://www.DinosaursRockSuperstore.com
DINOSAURS ROCK has been so well received here at The NJ State Fair. The response we got thru Social Media has been tremendous with what Dinosaurs Rock has brought to us. Without a doubt, I would highly recommend you looking into this as an educational exhibit at your Fair or any large gathering where you are looking for something new and exciting.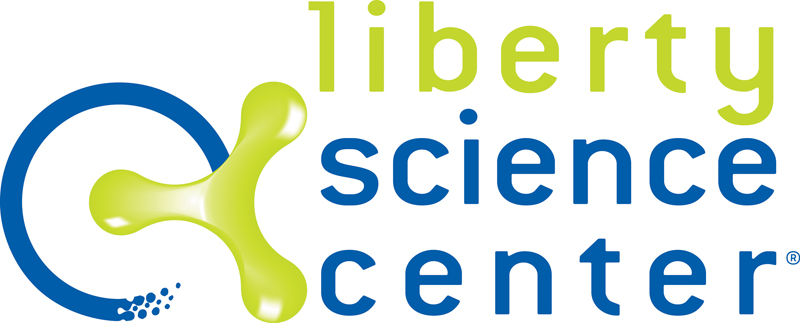 Liberty Science Center hired DINOSAURS ROCK to create an exhibit for the grand opening of our Dino Days of Summer event.  While they came very highly recommended, they were still able to exceed even our greatest expectations.  They brought even more specimens than promised, filling a large space within the science center with an eye-popping visual display.  The staff was equally impressive.  They were not only knowledgeable but very engaged with our guests.  Both myself and corporate staff were EXTREMELY pleased with the event, and I believe the presence of Dinosaurs Rock contributed to as much as a 20%-25% increase in attendance for that weekend.  I would certainly look forward to working with this group again.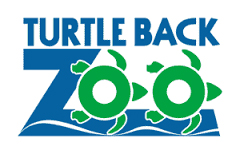 DINOSAURS ROCK® On The Set For 12 MONKEYS
10 Part Series Televised on SyFy Channel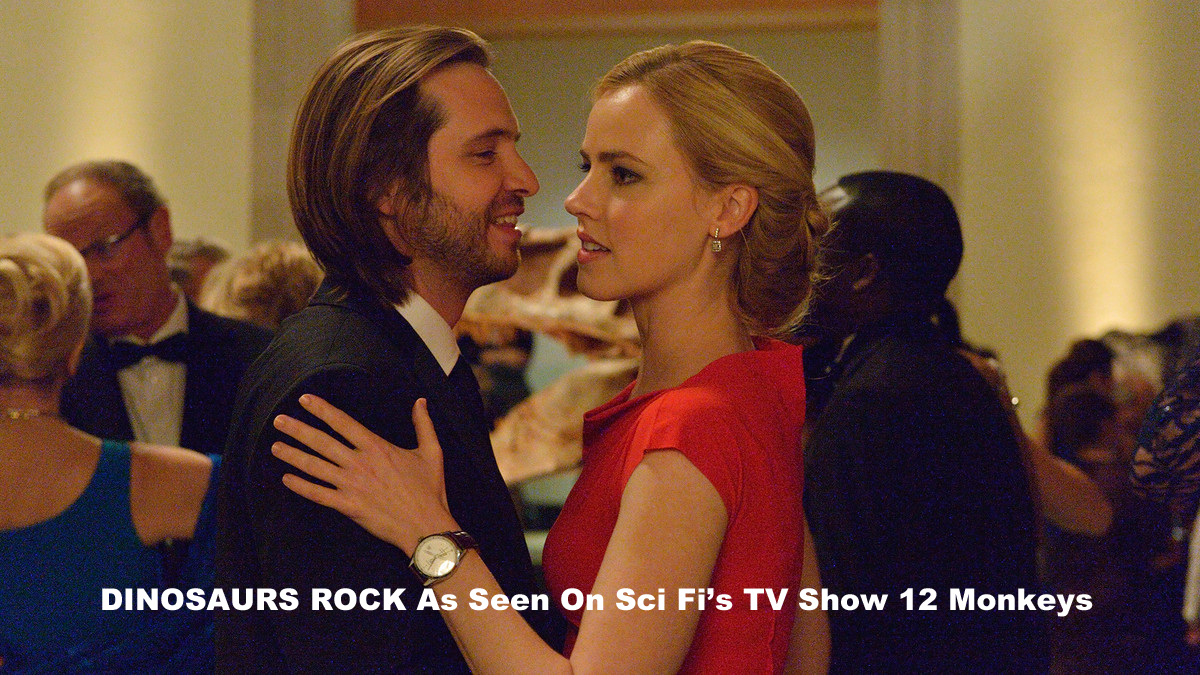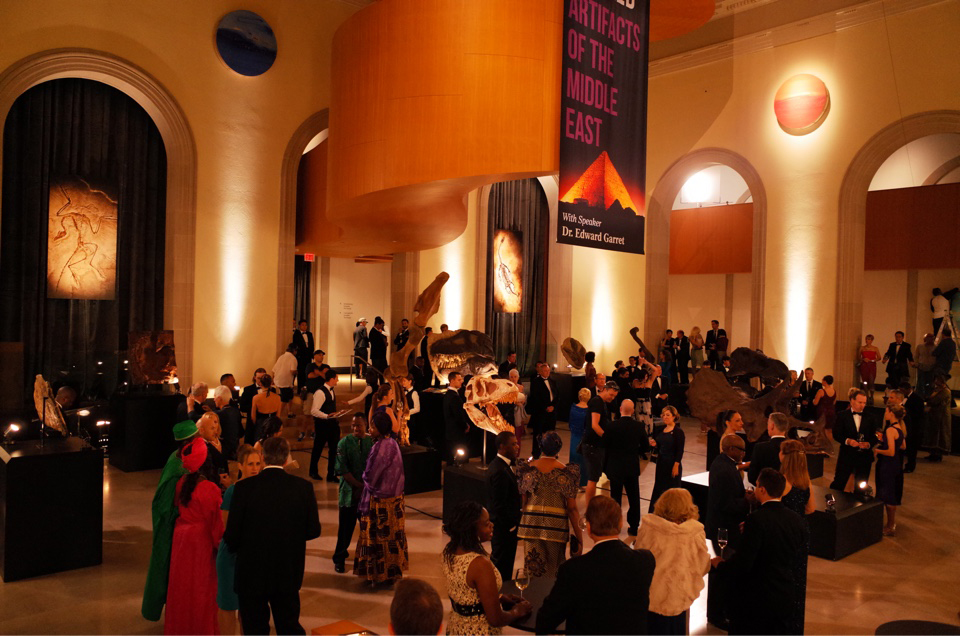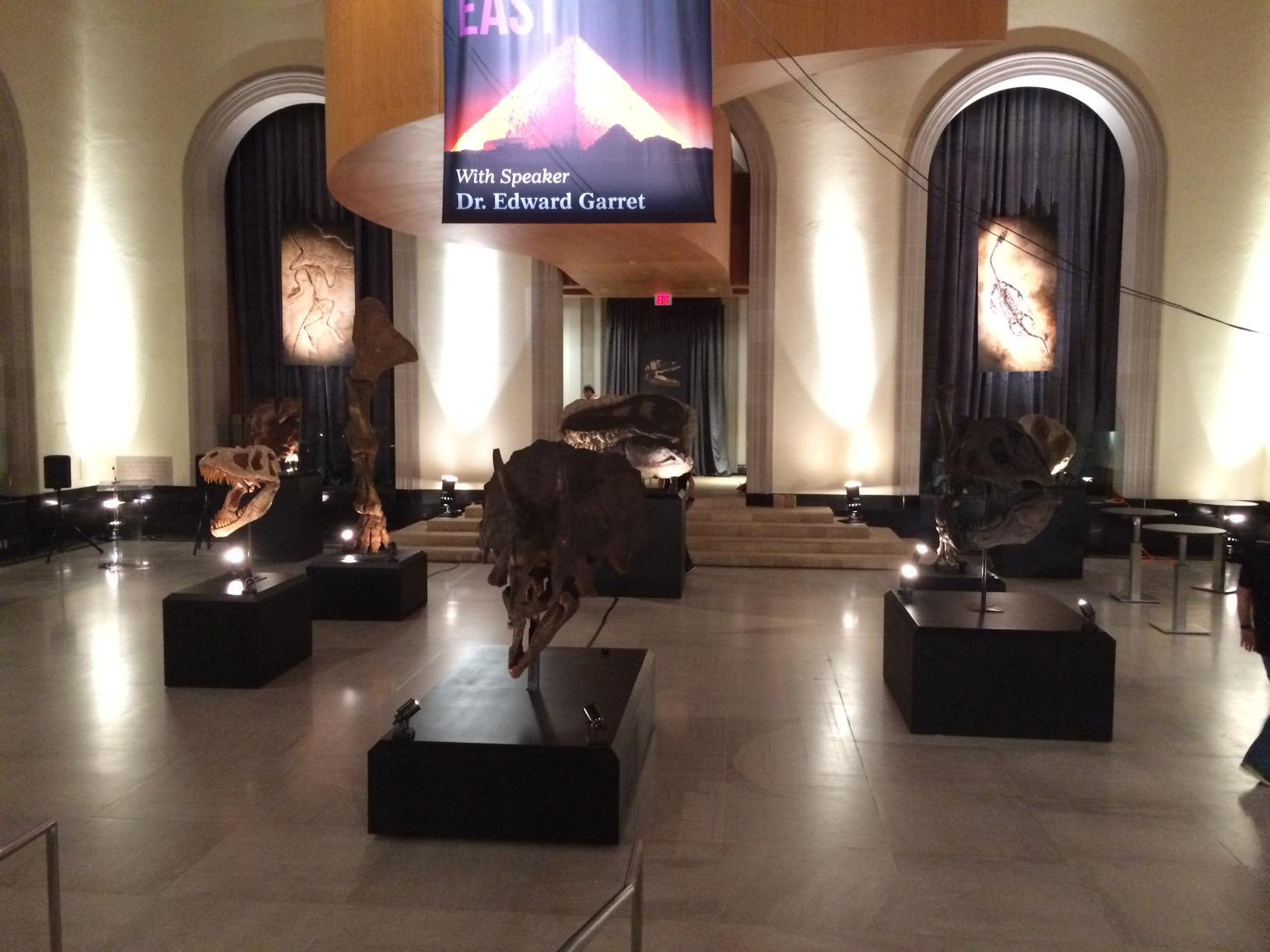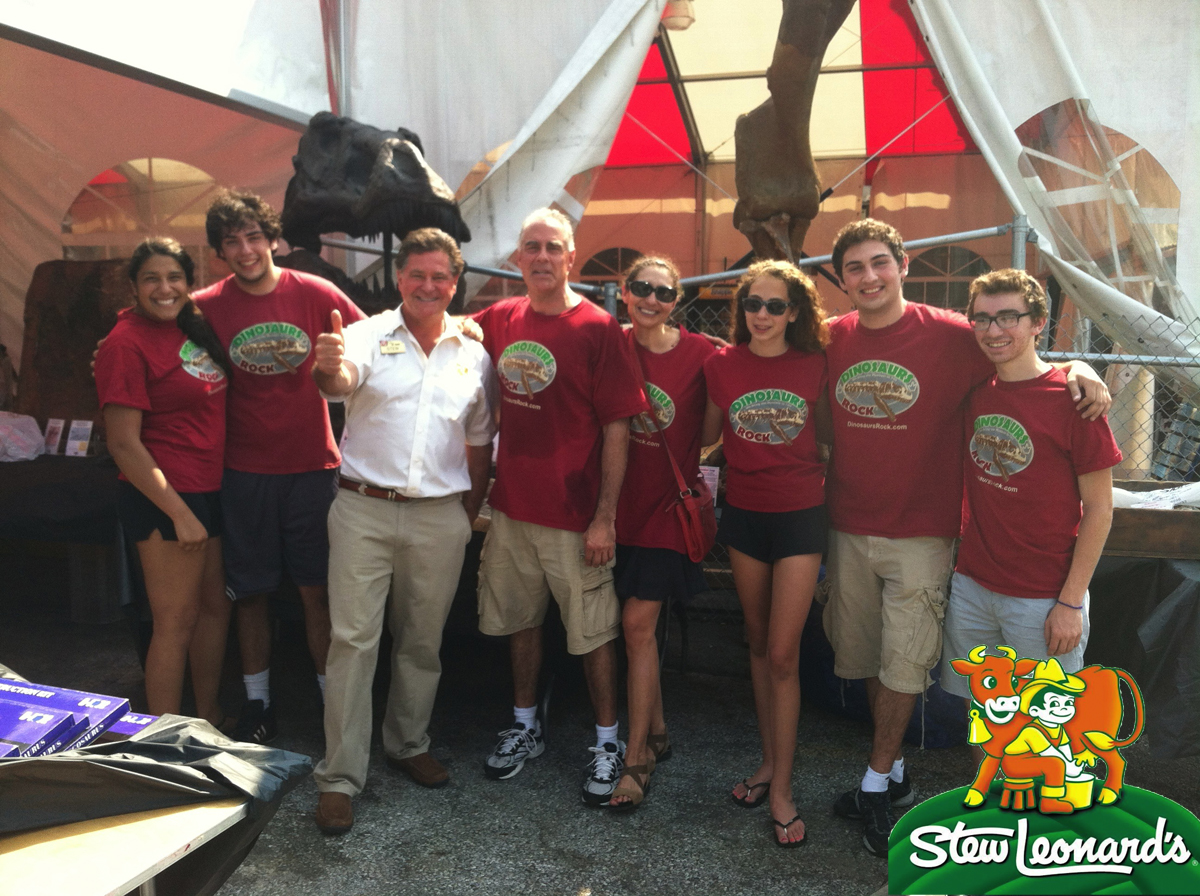 "Dinosaurs Rock has become a favorite event amongst the thousands of visitors to our Holiday Lights Program.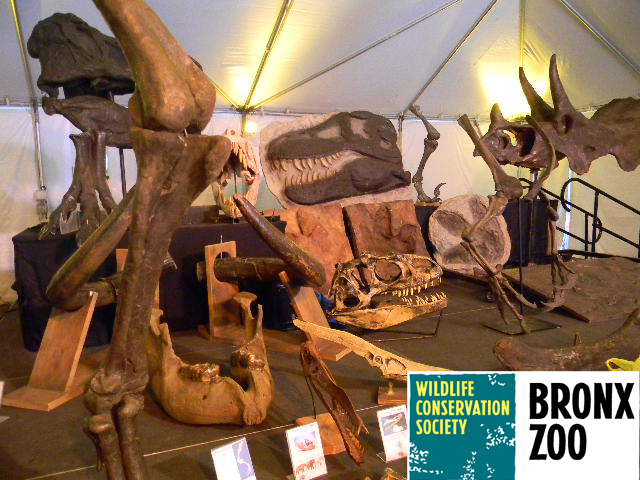 Exhibit at the ROME ART MUSEUM in Rome, NY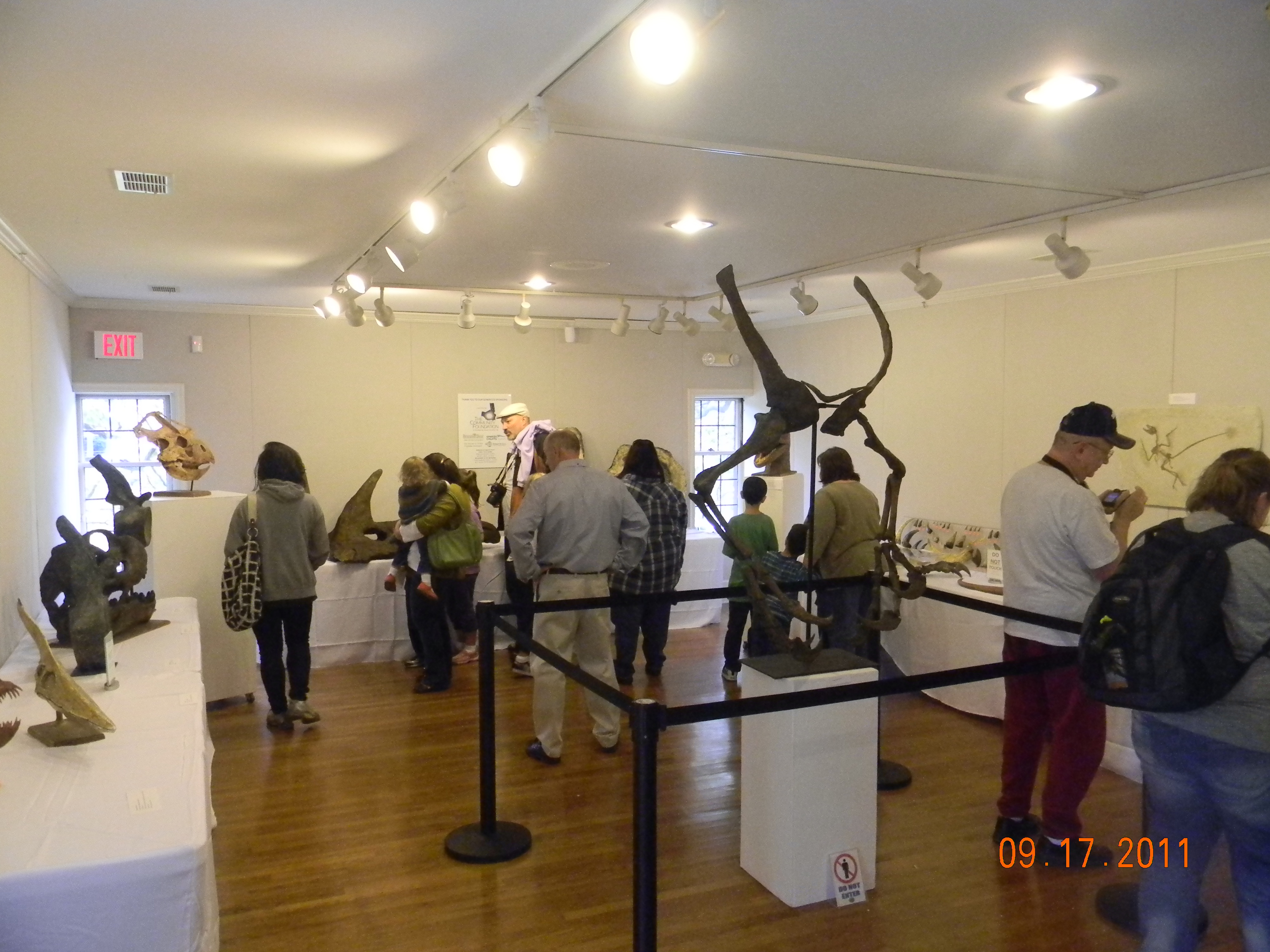 21st ANNUAL EINSTEIN FAMILY DAY – WILD, WILD WEST CARNIVAL
Neil Brown with Christie Brinkley Mining for Gemstones
Below is only 1 out of 3 displays we had at the largest Dinosaur/Fossil Show on the East Coast. Make sure you visit us every year on the 2nd weekend in April at the Edison Convention Center. Check out the video below…
DINOSAUR DAY at the Newark Museum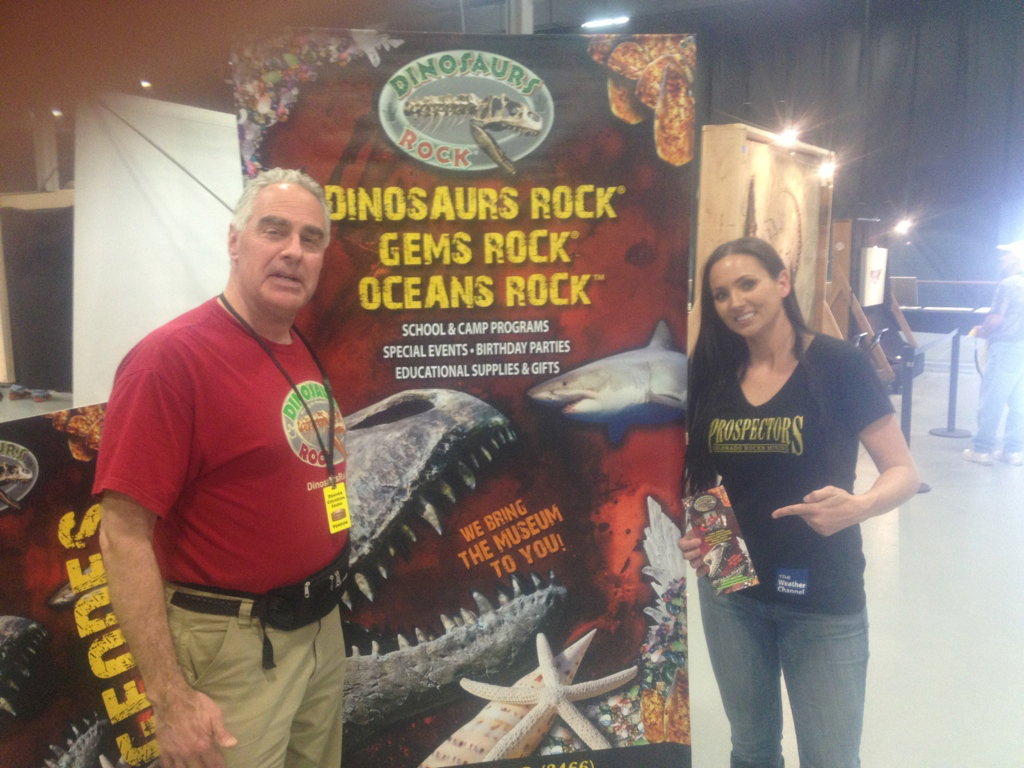 Upcoming Events will be posted here