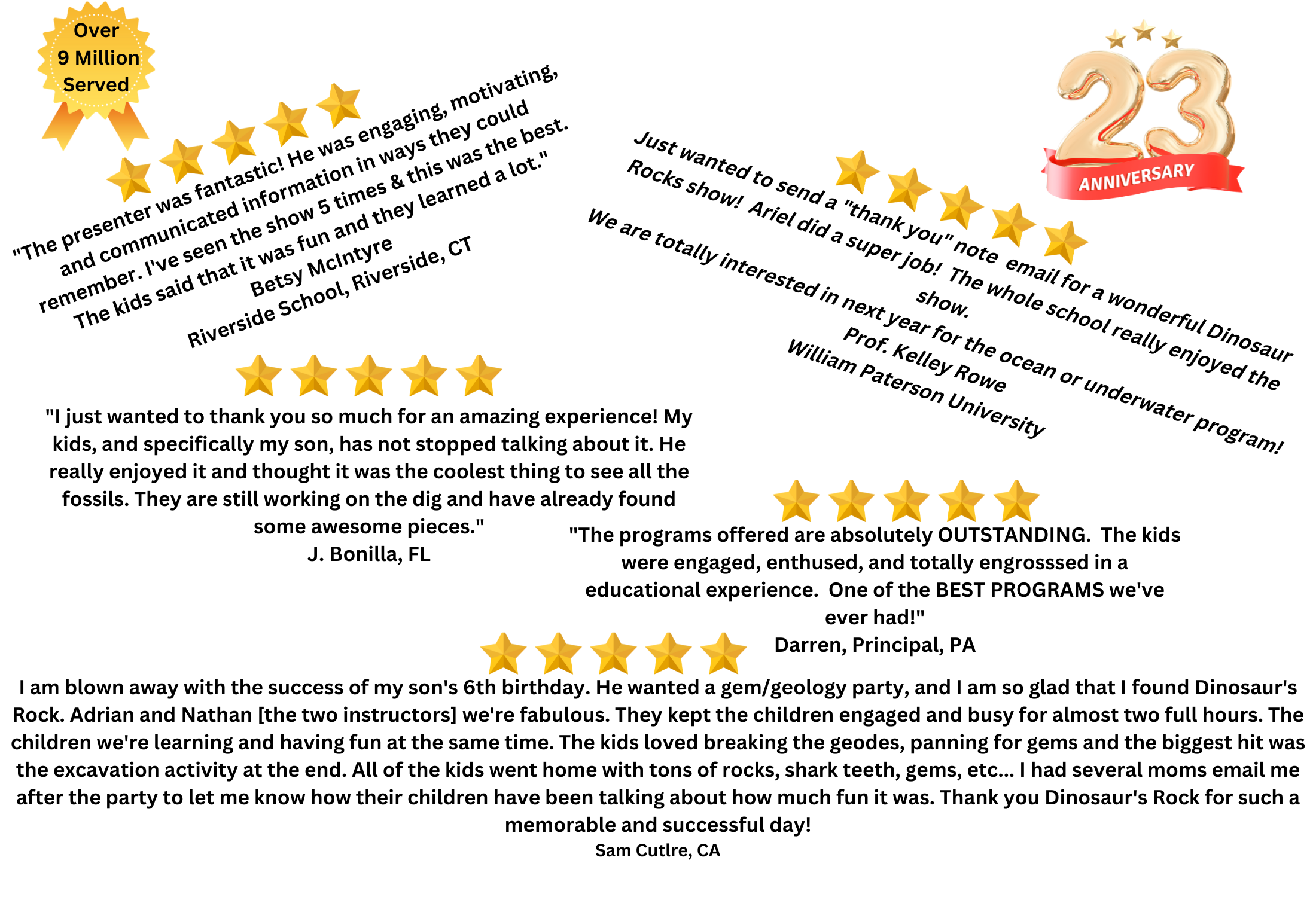 WE BRING THE MUSEUM TO YOU!
Over 9 Million Have Participated In Our Programs Over The Past 23 Years
Click To View Video Above
Click On Your Selection Above For More Information
DINOSAURS ROCK® offers the most authentic learning experience with our expansive exhibits of museum quality specimens.
School Assemblies, Birthday Parties, Exhibits & Dinosaurs Rock Superstore.
Programs available New York, New Jersey, Connecticut, Pennsylvania, Maryland, Rhode Island, Massachusetts, Virginia, West Virginia, Delaware, Vermont, Maine, Washington DC, and California (Bay Area, Orange County, Los Angeles, San Diego, San Francisco, San Bernadino, Inland Empire).

"The Best Party We Have Ever Had – BEST MONEY SPENT!!"
"Our friends still talk about our DINOSAURS ROCK Birthday Party from 2 years ago – The Best! "
"The programs offered are absolutely OUTSTANDING.  The kids were engaged, enthused, and totally engrosssed in a educational experience.  One of the BEST PROGRAMS we've ever had!"
"We had Dinosaurs Rock and it was AWESOME.  It's a great presentation and I recommend it for every school!."